Water Heaters for Efficient and Reliable Hot Water Solutions
At Sun Mechanical LLC, we understand the importance of a reliable hot water supply in your home. With over 30 years of experience serving Virginia Beach, VA, and the surrounding areas, we are proud to offer a range of professional water heater services as well as water heaters installation tailored to meet your specific needs. As a family-owned and operated business, we prioritize outstanding customer care and deliver high-quality HVAC solutions. Trust us to go above and beyond to ensure your complete satisfaction.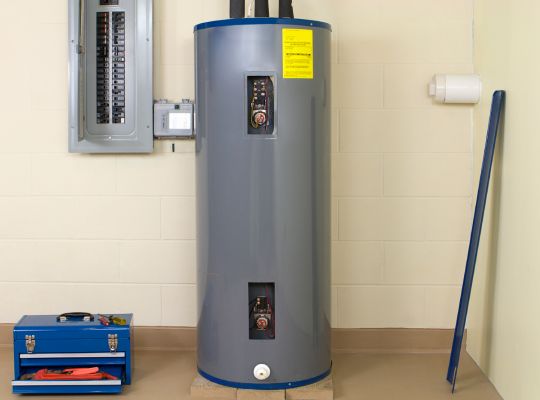 Gas Water Heaters: Our expert technicians specialize in the installation, repair, and maintenance of gas water heaters. Enjoy the efficiency and cost-effectiveness of natural gas while enjoying a consistent supply of hot water throughout your home.
Electric Water Heaters: If your home lacks access to natural gas, our electric water heater services are an excellent choice. We provide top-notch electric water heaters installation, repair, and maintenance services, ensuring you have a reliable source of hot water year-round.
Hybrid Water Heaters: Looking for an energy-efficient option? Our hybrid water heaters combine the benefits of both electric and gas systems, providing optimal performance and significant savings on your energy bills.
Solar Water Heaters: Embrace renewable energy solutions with our solar water heater installations. Harness the power of the sun to heat your water while reducing your environmental impact and lowering your utility costs.
Contact Us for Water Heaters Installation, Repair, and Maintenance
Contact Sun Mechanical LLC today at (757) 301-6807 to schedule a consultation or learn more about our water heater services. You can also visit our Facebook page to stay updated on our latest offerings and promotions. Trust our experienced team to deliver exceptional results for all your water heater needs and water heaters installation requirements.