Cooling Services by Sun Mechanical LLC
At Sun Mechanical LLC, we are your trusted experts in cooling system repair, installation, and maintenance in Virginia Beach, VA, and the surrounding areas. With over 30 years of experience, we specialize in historic home HVAC systems, offering top-notch HVAC services tailored to your unique needs. As a family-owned and operated business, we are committed to delivering exceptional results and outstanding customer care.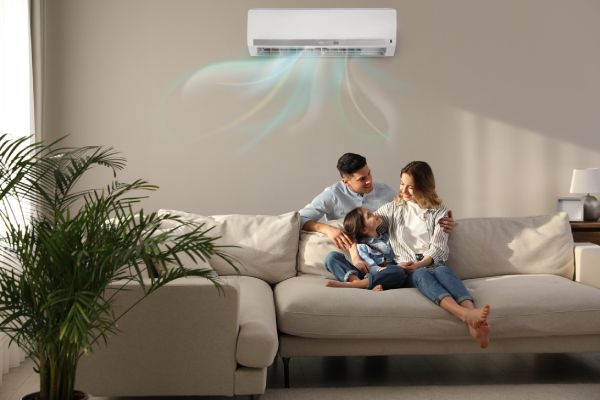 Our Cooling Services Include
Cooling System Repair and Installation: Whether your cooling system is malfunctioning or it's time for an upgrade, we have the expertise to handle all your repair and installation needs promptly and efficiently. We ensure that your system operates at its peak performance, providing you with optimal comfort.
Heat Pumps: Our skilled technicians are proficient in heat pump services, ensuring that your home stays cool during the summer months and cozy during winter. We offer installation, repair, and maintenance services to keep your heat pump functioning flawlessly.
Geothermal Heating and Cooling: Harnessing the earth's natural energy, our geothermal heating and cooling services provide energy-efficient solutions for your home. We specialize in geothermal system installation, repairs, and maintenance to optimize your home's comfort while reducing energy consumption.
Central A/C Systems: We offer comprehensive HVAC services for central air conditioning systems, including installation, repairs, and maintenance. Our team will help you choose the right system for your home and ensure it operates efficiently for years to come.
Ductless Mini Splits: If you're looking for a flexible and energy-efficient cooling solution, our ductless mini split systems are perfect for you. We provide expert installation, repairs, and maintenance services for these versatile cooling units.
Contact Us for HVAC Services and Other Cooling Products
Experience exceptional cooling solutions tailored to your needs with Sun Mechanical LLC. Contact us today at (757) 301-6807 or visit our Facebook page to schedule a consultation and take the first step towards a comfortable and energy-efficient home.