Services
At Sun Mechanical LLC, we specialize in historic home HVAC systems with over 30 years of experience serving Virginia Beach, VA, and the surrounding areas. Our family-owned and operated business is fully insured and licensed, dedicated to delivering outstanding customer care and professional, high-quality HVAC solutions and HVAC maintenance services.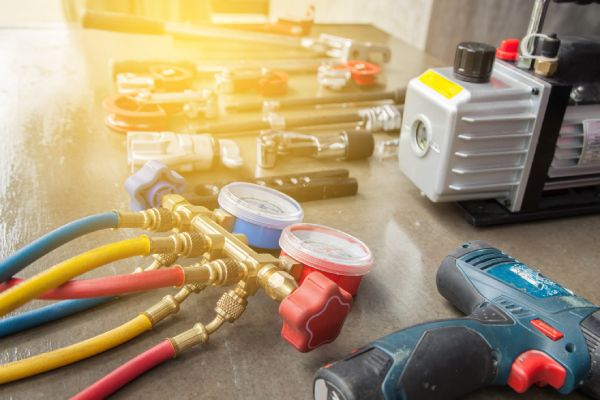 Whether you need heat pump installation, geothermal heating and cooling services, gas boiler and radiator heaters, electric furnaces, gas furnaces, or ductless mini-split systems, we have the expertise to meet your heating needs. Trust us to go above and beyond expectations to ensure exceptional results.
Cooling Services
Stay cool and comfortable with our comprehensive cooling services. Our team of experts is well-versed in all types of cooling system repair and installation. From heat pumps to geothermal heating and cooling services and central air conditioning units to ductless mini-splits, we have you covered. As a historic home HVAC specialist, we understand the unique requirements of older properties and provide tailored solutions to meet your specific cooling needs. Count on Sun Mechanical LLC for HVAC maintenance services and repair and replacement solutions that keep your home at the perfect temperature all year round.
Water Heater Solutions
When it comes to water heaters, we offer a range of options to meet your needs. Our services include the installation, repair, and maintenance of gas water heaters, electric water heaters, hybrid water heaters, and solar water heaters. We strive to ensure that you have a reliable and efficient hot water supply in your home. With our expertise and attention to detail, you can trust us to provide top-notch water heater solutions that enhance your comfort and convenience.
Custom Ductwork
For custom ductwork installation and repair, Sun Mechanical LLC is the name to trust. We understand that every home is unique, and that's why we offer customized ductwork solutions tailored to your specific requirements. Our skilled technicians will design and install duct systems that optimize airflow and energy efficiency, ensuring maximum comfort and cost savings. Experience the benefits of properly designed and installed ductwork by reaching out to us today.
Contact Us for HVAC maintenance services, Custom Ductwork, and Water Heaters
For professional and reliable HVAC services, call Sun Mechanical LLC at (757) 301-6807. Our dedicated team is ready to assist you with all your heating, cooling, water heater, and custom ductwork needs. Visit our Facebook page for more information and updates on our services. Trust us to deliver exceptional results and exceed your expectations with our exceptional craftsmanship and customer care.